Below are a collection of pictures of Wizard, dating back to the 1940's. Some of the pictures are copies and the quality isn't very good but I think they all capture the essence of Wizard and it's crews. Please feel free to correct any errors or have a picture you would like to include, please e-mail the webmaster.
Grateful thanks to those who have contributed pictures.
Below is HMS Wizard, taken after refit for the Dartmouth Training Squadron
Our late S/M Ken Cooper known as "Gunner" served in her.

Thanks to Robert Moss.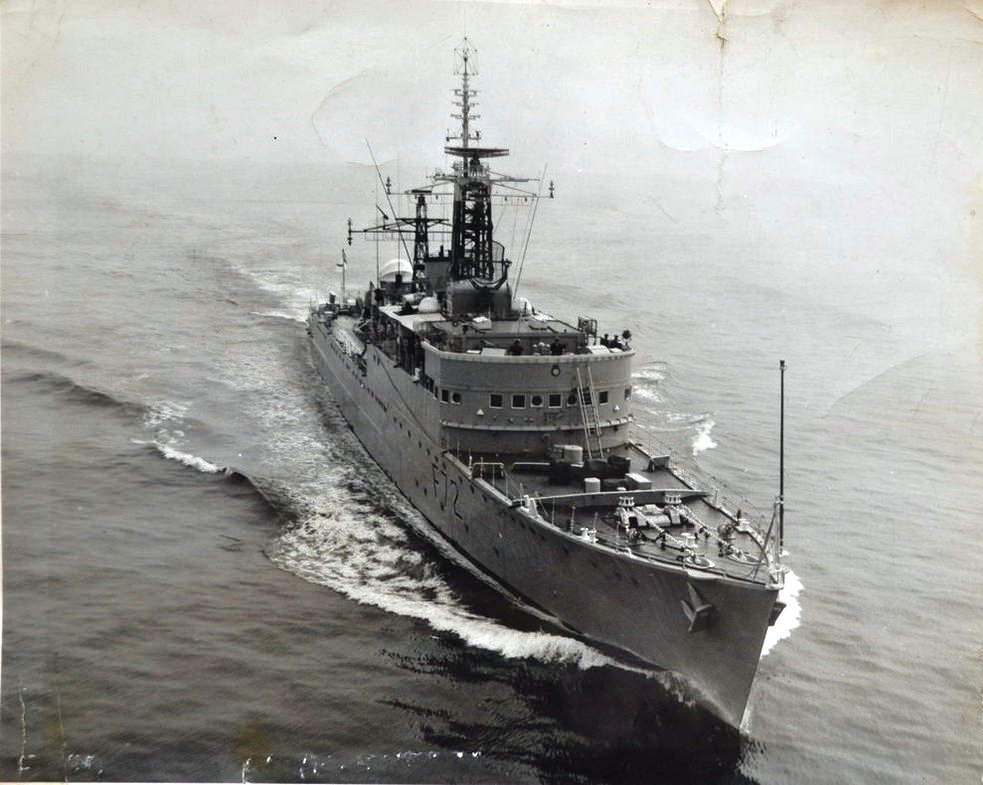 | | | |
| --- | --- | --- |
| | | |
| | | |
| | | |
| | | |
| HMS Wizard Crew 1949 | | Dance in New-Zealand 1945 |
| | | |
| | | |
| Japanese Children Tokyo 1945 | Japanese Prisoners | Landing POW's |
| | | |
| | | |
| Crew at Tokyo Bay | Mess Picture-Wellington NZ | News Item in the Press |
| | | |
| | | |
| Auckland NZ | Shipmates | Les Sykes Cyril Bridge Tommy Bowden |
| | | |
| | | |
| Malta | HM on board Royal Yacht Surprise | Queen Elizabeth, Surprise |
| | | |
| | | |
| Damage while at Scapa Flow | another damage picture | Ships Crew |
| | | |
| | | |
| Queen Elizabeth and Prince Philip. USSR Smerdlov | Run Ashore | Wizard Crew |
| | | |
| | | |
| | | |
| Sydney Harbour Bridge | | HMS Wizard |
| | | |
| | | |
| | | |
| | | |
| | | |
| Cyril and Charlie | PO Mess | Com's Mess Christmas |
| Sat on 4" Gun | 1956-7 | 1956 |
| | | |
| | | |
| | | |
| Ships Company Malta 1956 | | Andrew Wings Christmas tree |
| | | |
| | | |
| | | |
The Wizard is alongside HMS Crossbow in the ship's company photograph.

In the middle of EOKA Terrorist country in Cyprus, a boat was lowered and sent ashore to get some Christmas trees. No weapons; when the Army lads bristled with rifles and small arms. Typical Jack. My youngest son sent me a Christmas Card some years ago with a drawing by Andrew Wing